Download White Paper & Schedule an Demonstration:
(* denotes required fields)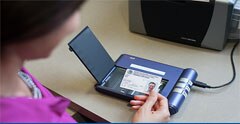 WHITE PAPER: "Why tie EasyLobby to your access control system" -HID
A J. O'Brien sales representative will contact you shortly to schedule an appointment, answer questions or send you additional information.
J. O'Brien values your privacy and we don't share your information with anyone.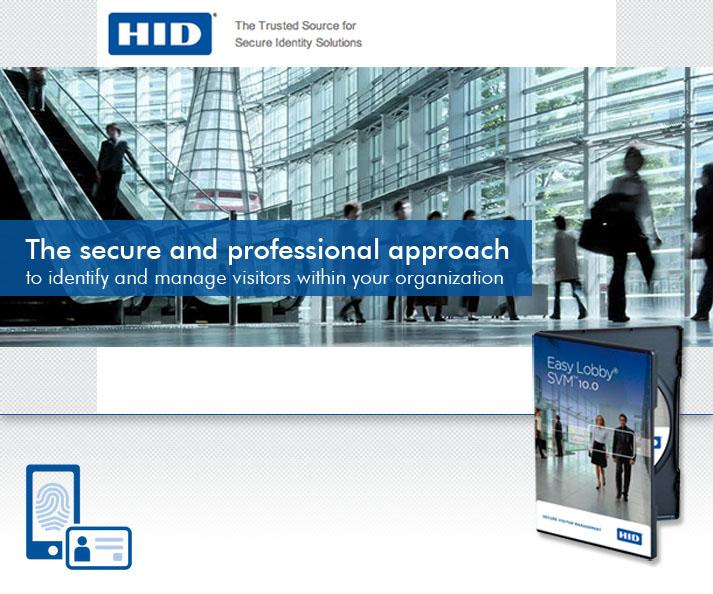 Why adopt an automated visitor management system?
In many facilities, visitors are still registered using a handwritten paper log. While this method is perceived as quick and easy, it provides virtually no security and leaves visitor information available for anyone to see. Automated visitor management solutions lend a more professional appearance, enhance security and meet compliance mandates for the collection and auditing of visitor data.
Key Benefits
Enhance the professionalism of the enrollment process and visitor check-in
Streamline enrollment with pre-registration or self-registration options
Provide additional safeguards by screening against felony and sex offender watch lists
Improve security by identifying who is in a facility quickly and accurately, especially in emergency situations
Conduct analysis/reporting on visitor data, quickly and easily
HID Global, a trusted security industry leader has put its expertise behind visitor management. We offer visitor management solutions that meet the needs of small or large organizations.
EasyLobby Architecture Overview
HID Global's EasyLobby® Secure Visitor Management solutions allow organizations to automate the entire process of registering a visitor, printing a badge and capturing detailed information in seconds by simply scanning an ID (such as a driver's license, business card or passport).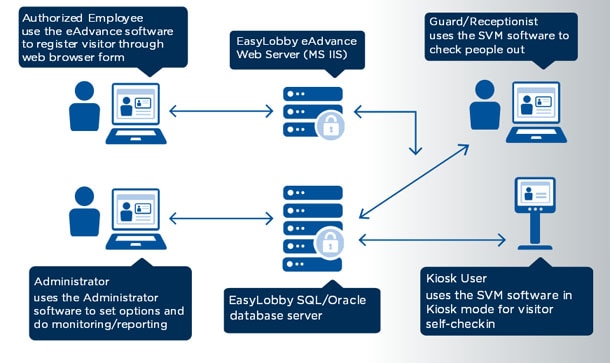 Easy Lobby Secure Visitor Management Software
---
| | | | | |
| --- | --- | --- | --- | --- |
| | | HID Global's EasyLobby Secure Visitor Management (SVM™ ) Software is the primary application for processing a visitor. | | SKU: EL-96000-SVM10 |
| | | | | |
| | | | | |
You may also be interested in...
The Fargo HDP5000 is great for cards with embedded electronics. It produces cards exactly as you need them, with its great High Definition system. In seconds, Get the highest quality available.
HID Fargo cleaning kits are specifically designed for Fargo ID card printers. Routine maintenance keeps printer mechanisms free and clear of dust or debris.
Genuine Fargo 82289 UltraCard Blank CR80 PVC Card (30 mil) comes in a pack of 500.